Sustainability has gone mainstream and real estate is at the core of it. It is expected that more and more employees are going to start demanding green and sustainable spaces. To respond to this growing need and win the war on talent, 7 in 10 occupiers are willing to pay a premium of up to 10% to lease green buildings.
"We are in a war for talent and if paying a premium is what you need to do to retain that talent, then, that is what people will do."
Jeremy Sheldon, Head of Office Leasing Advisory, APAC, JLL
Check out our latest sustainability insights
Sustainable real estate: Translating ambitions into actions

Heightened awareness and push for responsible behaviour has led to increased employee demands to work for sustainable organisations. How are your peers reacting to this shift in work dynamics and what can you do to keep up with employees demands? Gain actionable insights and best practices on green investment, leasing, and operations.

How Gen Z and Millennials are putting sustainability on corporate agendas

Younger generations are increasingly committed to making social and sustainable impacts. Companies looking to hire the best and brightest need to provide environmentally-responsible workplaces.

Why healthy buildings are good for the bottom line

Health is now front and center for people who may never have previously thought about ventilation when considering a new job or career opportunity. This has placed a renewed focus on healthy buildings for companies and employees, with corporate decisions about where to lease space leaning toward buildings that have such credentials.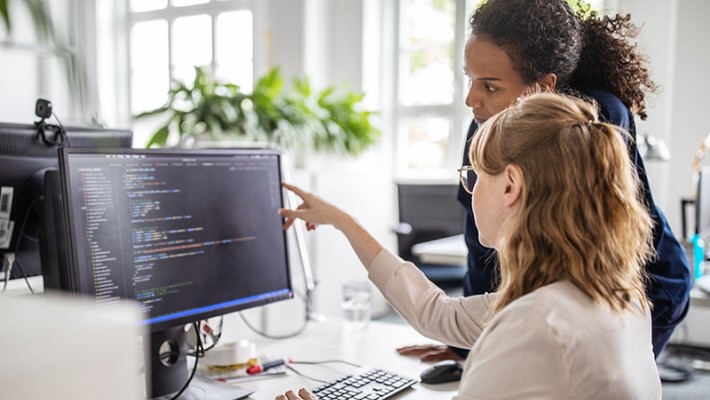 Sustainable Operations
Organisations are under mounting pressure to improve sustainability performance across their operations. JLL will help you create, launch and manage a portfolio-wide sustainability programme. A programme that is powered by Canopy, our proprietary sustainability tech platform, delivered by sustainability experts, and supported by our end-to-end suite of sustainability services.
How can you accelerate your sustainability journey?
With buildings accounting for 40% of the global greenhouse gas emissions, one of the best opportunities to tackle carbon emissions start with real estate.
What is the secret of a high impact work environment?
Discover how different aspects of the workplace interact to drive performance, and how you can design a workplace where your people thrive.
What does the future workplace look like?
With the realisation that the human interactions that occur within the workplace are unique and irreplaceable, office design has to continually transform as work dynamics evolve.
Talk to us about how we can help you address the need for green leasing and operations
PRIVACY NOTICE

Jones Lang LaSalle (JLL), together with its subsidiaries and affiliates, is a leading global provider of real estate and investment management services. We take our responsibility to protect the personal information provided to us seriously.
Generally the personal information we collect from you are for the purposes of dealing with your enquiry.
We endeavor to keep your personal information secure with appropriate level of security and keep for as long as we need it for legitimate business or legal reasons. We will then delete it safely and securely. For more information about how JLL processes your personal data, please view our privacy statement.