Property Description
Toringdon is Charlotte's premier office park featuring high-quality new construction, best-in-class tenant buildouts, a state-of-the-art amenity package, unmatched accessibility, and the market's premier urban-infill location. Recognized as Charlotte's most sought-after submarket, Toringdon- Ballantyne has established itself as an urban core outside of Charlotte's CBD, maximizing productivity and quality of life to create an ideal live-work-play environment. Unprecedented development over the last 20 years has positioned Toringdon-Ballantyne as Charlotte's premier office submarket consistently competing for major corporate relocations and large in-market requirements and capturing the most absorption in the market outside the CBD over the last 10 years. Toringdon Office Park and Ballantyne Corporate Park are the only two office parks in this highly coveted submarket creating extremely high barriers to entry. In 2017, Ballantyne Corporate Park sold to Northwood Investors in a $1.2 billion mixed-use portfolio transaction and the long-term owner has recently announced plans for future development that will focus heavily on residential, retail, and hospitality, with no additional office development proposed over the next five years. Toringdon is ideally positioned to draft off the mixed-use development dubbed "Ballantyne Reimagined" that will further densify the submarket and drive rental rates at the Property. With no new office supply in a submarket that is transforming into an urban node, Toringdon is the only office acquisition opportunity in the Toringdon-Ballantyne submarket for the next 10+ years presenting investors with a truly generational investment.
Investment Highlights
Jones Lang LaSalle Americas, Inc. ("JLL)" has been retained as the exclusive sales representative for Toringdon Office Park (the "Property", "Portfolio" or "Park"), a 721,597 square foot, Class A office portfolio located in the thriving Charlotte market. Ideally positioned in the high-growth Toringdon-Ballantyne submarket, one of Charlotte's premier corporate hubs, the Property is 84.7% leased with substantial on-going leasing momentum and offers a stable cash flow supported by an investment grade tenant roster featuring exceptional remaining lease term. The investment opportunity is poised for a tremendous long-term outlook as the Park offers an unmatched ability to attract and retain tenants due to best-in-class tenant buildouts, a marketleading amenity package, and an ideal urban location. The Portfolio is a generational investment which provides investors with a rare opportunity to acquire Charlotte's premier business park and obtain a secure, cash flowing investment in one of the country's fastest growing markets.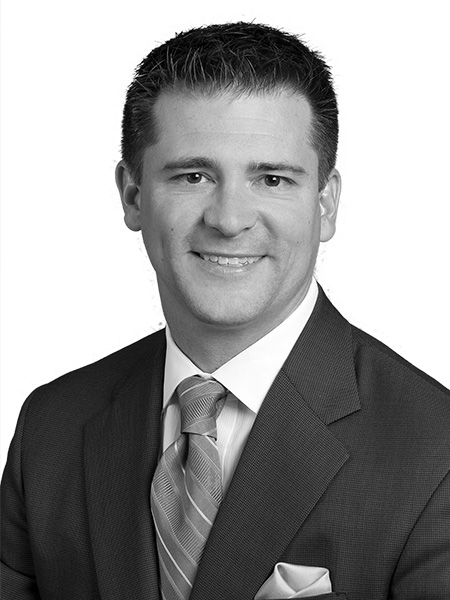 Ryan Clutter
Senior Managing Director Co-Head
Scot Humphrey
Managing Director
Licensed in
JLL can help you finance and manage your portfolio.
Email us today to see how we can help achieve your ambitions.