Is the 1Q20 dent in office market sentiment just the tip of the iceberg?
Our experts review the Urban Redevelopment Authority's 1Q20 Office statistics
Singapore's office property market started the year on a sombre note as COVID-19 added to headwinds from the unresolved US-China trade tensions. With COVID-19 escalating into a global pandemic in March, and grinding global economy to a near-halt by April 2020, we expect business confidence to dent further, potentially deepening contractions in office demand and rents in the coming quarters.     
URA's 1Q20 real estate statistics released today showed office net absorption contracted for the first time in 11 quarters, by 7,000 sqm. This led to the third consecutive quarter of Central Region rent correction, although at a modest pace of 0.8% quarter-on quarter (q-o-q) compared to the -3.2% q-o-q recorded in 4Q19. 
Leasing activity slowed considerably in 1Q20 as travel concerns, restrictions and safe distancing measures hampered viewings and negotiations.  The downcast business prospects also saw corporates, especially those in the aviation, transport and travel-related industries that have been more impacted by the COVID-19 outbreak, shelving expansion and relocation plans to avoid incurring capital expenditure. 
The flexible workspace sector was not spared from the fallout from COVID-19 outbreak. Their initial advantage in catering to companies looking for flexible workspaces to conduct split operations as part of their business continuity planning (BCP) amid the COVID-19 outbreak dissipated as working from home proved to be a superior option in containing the spread of the virus. 
Against this backdrop, landlords have become more realistic in their rent expectations and are offering more incentives to entice lease renewal or attract new lease commitments. As a result, JLL's research showed the 1Q20 average monthly gross effective rent for Grade A CBD office space falling for the first time since recovery in 2Q17, to end the quarter at SGD 10.80 per sq ft, from SGD 10.81 per sq ft in 4Q19.  
We are of the view that 1Q20 contraction in net absorption and rent correction is only the tip of the iceberg.  
The unprecedented scale of the disruption to economic activities by COVID-19 will likely result in business downsizing and cessation across all industries with some being more affected than others. It could also potentially drive the consolidation of the flexible workspace sector in Singapore in 2020 as their operating model puts some of them in a vulnerable position in the face of economic recession. 
Thus, in the coming quarters, the contraction in office net absorption is foreseen to amplify and downward pressure on rents to intensify. 
However, underpinned by a healthier set of market fundamentals, rent correction in this down cycle should be more contained than that seen during the global financial crisis (GFC). 
For one, the office property market is not in a property bubble, unlike prior to the GFC. URA's statistics showed that rents in the Central Region rose a moderate 13.6% over eight quarters from 2Q17 to 2Q19, whereas they spiraled up by 172% over 17 quarters prior to GFC from 1Q04 to 2Q08.  
Secondly, rents are falling off from a lower level today (SGD 10.81 per sq ft per month for Grade A office space in the CBD as of 4Q19) compared to when GFC struck (SGD 15.27 per sq ft per month for Grade A office space in the CBD as of 2Q08). 
Thirdly, the market is seeing a moderate pipeline supply of 643,000 sqm between 2Q20 4Q24 (or about 135,000 sqm per annum), unlike during the GFC when the pipeline supply amounted to a significant 1,529,000 sqm between 2Q08-4Q12 (or about 322,000 sqm per annum). Potential construction delays due to the circuit breaker measures could further ease the pipeline supply over the next five years.
Finally, businesses are receiving more extensive help from the government at an earlier stage of the crisis than during the GFC. This could help to contain the fallout due to the impact of COVID-19 pandemic.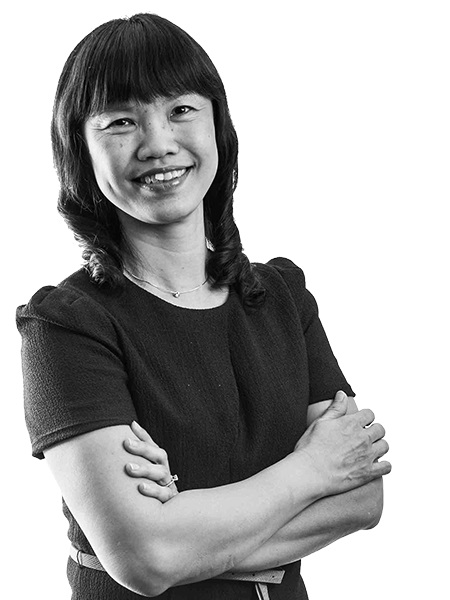 Tay Huey Ying
Head of Research and Consultancy