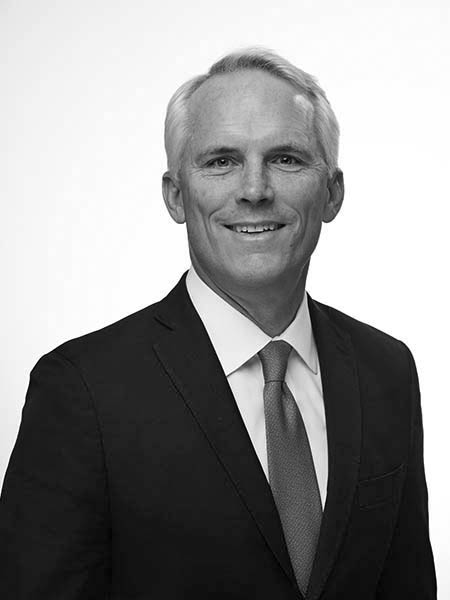 Paul Brindley
Head of Debt Advisory
Current Responsibilities
As head of Debt Advisory in Asia Pacific, Paul leads a team of debt-focused professionals to identify opportunities and structure creative solutions on behalf of clients. This includes advising sponsors on a range of financing solutions (including senior debt, mezzanine debt, preferred and joint venture equity), placing transactions with the appropriate investors, while further establishing relationships within the bank and non-bank community.
Previous Experience
Paul has been with JLL (via predecessor HFF) for 24 years and has over 26 years in commercial real estate finance experience that includes debt and equity placement transactions on most all property types throughout the United States, with an emphasis on the West Coast. Clients include Atlas Capital Group, Square Mile Capital, USAA, Hackman Capital, Cohen Asset Management, Oaktree Capital Management, IDS Real Estate Group, CenterCal Properties, Mack Real Estate Group, Rising Realty Partners, and Zelman Development Company. 
Prior experience includes roles with two Japanese companies, one in CMBS lending and one as a mixed-use developer.
Volunteer and board experience ranges from the USC Lusk Center for Real Estate to Membership Committee and Board tenures at the
Jonathan Club in Los Angeles.
Education
MBA, University of Texas at Austin
BA, Plan II, University of Texas at Austin
Major Transactions
CBS Studio Center- Sale Los Angeles, CA Property Sale $1,854,000,018
CBS Studio Center - Debt LA Floating-rate Debt $1,106,000,000
Park La Brea Los Angeles, CA Fixed-rate Debt $878,000,000
ROW DTLA Los Angeles, CA Floating-rate/JV Equity $475,000,000+
Pendry Hotel & Residences West Hollywood, CA Construction Loan/Mezz $383,000,000
Hercules Campus West Los Angeles, CA Property Sale Confidential
The BLOC Los Angeles, CA Floating-rate Debt $275,000,000
IDS/CalSTRS West Coast Portfolio Various Locations Fixed-rate Debt $252,400,000
West 7 Center Los Angeles, CA Floating-rate Debt $200,000,000
WREN Apartments Los Angeles, CA Property Sale $180,100,000
Jefferson Vista Canyon Santa Clarita, CA Construction Loan/Mezz $166,489,000
Jefferson Platinum Triangle Anaheim, CA Floating-rate Debt $136,000,000
Austin Oaks Austin, TX Participating Loan $111,700,000
Univision Building Los Angeles, CA Property Sale $102,000,000
WREN Apartments - Debt Los Angeles, CA Fixed-rate Debt $100,000,000
Timbers Kaua'i Lihue, HI Construction Loan $96,000,000
AVEN Apartments Los Angeles, CA JV Equity $70,000,000
The Andalucia Pasadena, CA Property Sale $66,080,000
Plaza 183 Cerritos, CA Fixed-rate Debt $66,000,000