Fledgling retail property market recovery derailed by Covid-19
Our experts review the Urban Redevelopment Authority's 1Q20 retail statistics
COVID-19 was a huge blow to the retail property market which had emerged from the doldrums in 2H2019 and was looking forward to brighter days in 2020.
URA's 1Q20 real estate statistics showed that net absorption of retail space shrunk by 43,000 sqm, the largest contraction since 1Q14 when net absorption stood at -59,000 sqm. Consequently, rents of retail space in the Central Region regressed by 2.3% qoq in 1Q20, following two consecutive quarters of gains of similar magnitude in 2H19.
Retail leasing activity slowed in 1Q20 as retailers held back lease negotiations due at the later part of the year as well as expansion plans. Some lease renewals were committed at shorter lease terms and at lower rents.
Retailers faced sharp declines in foot traffic and retail sales on the back of travel restrictions and tightened safe distancing measures, leading to severe cash flow constraints. Faced with sustainability concerns, many existing retailers have requested landlords for rental rebates, over and above the rebate on property tax by the government, to relieve their operational cash flow. Selected landlords acceded to the tenants' requests and offered relief packages, including rental rebates in March 2020.
Looking ahead, retailer sentiment is expected to stay depressed which will put further downward pressure on rents. There is a possibility that rents may see a double-digit correction for full-year 2020.
The border closures, tightened safe distancing and extended circuit breaker measures would lead to loss of tourist demand and severely constrict domestic demand.  Fears over a domestic recession in 2020 will also curtail consumer spending. We foresee retail consolidation and closures in the coming quarters as some retailers are expected to succumb to the pressure of liquidity and cash flow constraints. Even suburban malls who benefit from the support of neighbourhood residents will not be spared as they are also hit by the temporary closure of non-essential businesses. 
On a more positive note, the relief measures rolled out by the government and selected landlords will support businesses and mitigate the number of fallouts. Additionally, retailers with a deeper balance sheet and a medium- to longer-term perspective will continue to anchor in Singapore as a gateway to Asia. Availability of e-commerce is also helping retailers and operators with online platforms to continue to draw in business.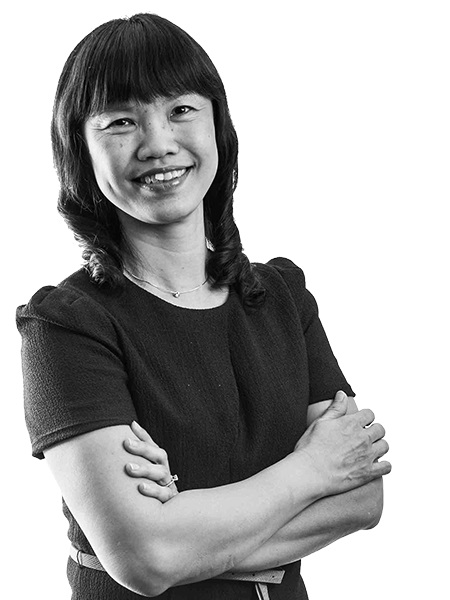 Tay Huey Ying
Head of Research and Consultancy