Private residential units sold by developers in April 2020
On 15 May 2020, Singapore's Urban Redevelopment Authority (URA) released the data on developer sales for the month of April 2020.
While new private home sales of 277 units in April is a low number, it is still not as low as some months in 2008/09, which recorded new home sales of well below 200 units due to the global financial crisis. However, if we strip out the sales that occurred before the circuit breaker began, only about one-third fell within the circuit breaker period in April. This shows the severe impediment to new home sales with the circuit breaker in place as show flats, which are the backbone of project marketing, are shut.
From the above analysis, we can expect new private home sales in May to be lower than in April, since the circuit breaker would last for the whole of May.
If the circuit breaker is lifted in June and show flats resume activity, we can expect sales performance to improve as there are still buyers on the market. However, the mood is likely to be cautious and buyers would be more price-sensitive, focusing on projects considered to be attractively priced. Even when show flats reopen, the ongoing recession and uncertainties due to Covid-19 would continue to weigh on demand for private homes.
Appendix
The commencement of the circuit breaker from 7 April 2020 has affected residential market activity significantly in the month of April. Surprisingly 640 new private homes were launched for sale in April, 10.7% higher than the 578 units placed on the market in March. The only fresh launches in April were 15 Holland Hill and Burghley Drive, the details of which are in Table A below.
The bulk of the units launched for sale in April was from Kopar at Newton (370 units) and Treasure at Tampines (200 units) which accounted for 89.1% of the total launched.
Table A – New Launches
Sales performance was less sanguine as only 277 new private residential units were sold by developers in April, a 58% drop from the 660 units taken up in the previous month. The top selling projects are listed in Table B below. Kopar At Newton's attractive pricing for a Core Central Region (CCR) location generated keen interest; selling 83 units at a median price pf $2,241 psf. Treasure At Tampines achieved fair sales of 28 units at a median price of $1,372 psf, which is considered affordable pricing due to its location in the Outside Central Region (OCR) submarket.
Table B - Top Selling Projects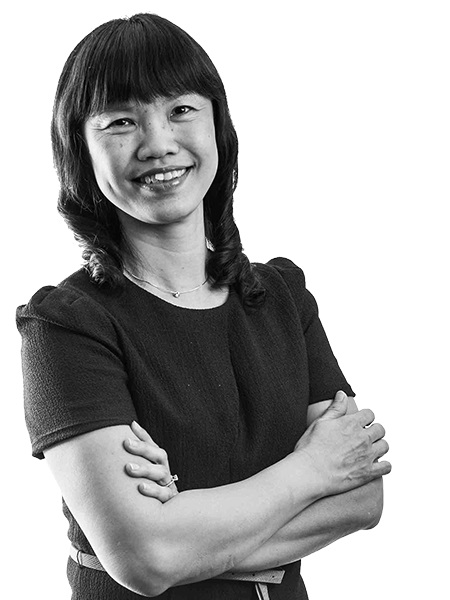 Tay Huey Ying
Head of Research and Consultancy